The Pros and Cons of Living in Palm Desert
Consider this article your best guide if you have been looking to relocate to Palm Desert or make it your permanent or temporary home!
Before diving into the pros and cons of living in Palm Desert, let's have a glimpse of what this small but endowed California city looks like. This explanation will help paint a perfect picture of Palm Desert to you, especially if you have never been there before. Nestled in the heart of the Coachella Valley, Palm Desert is a vibrant city known for its beautiful desert landscapes, warm climate, and world-class amenities. It is no wonder why many people are drawn to the idea of living in this Southern California oasis. However, like any other place, Palm Desert has its share of advantages and disadvantages. In this article, we will explore the good, bad, and ugly of living in Palm Desert.
The Pros of Living in Palm Desert:
Stunning Natural Beauty One of the undeniable perks of living in Palm Desert is the breathtaking natural beauty that surrounds the city. For locals, the gorgeous desert vistas, majestic mountains, and brilliant sunsets provide a calm and pleasant environment. Palm Desert offers a variety of activities, including hiking, golfing, or simply taking in the scenery. This iconic city has it all.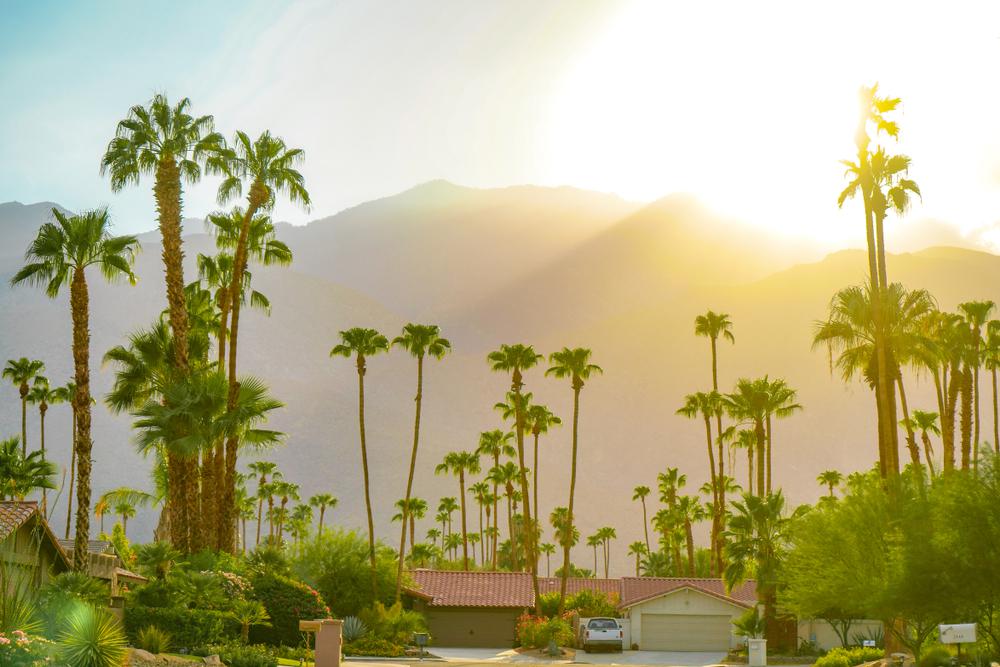 An Ideal Climate: Are you someone who loves it warm and sunny? Then Palm Desert is the perfect place for you. Palm Desert boasts of a year-round warm and sunny climate, making it a paradise for sun lovers. Residents can enjoy outdoor activities and an active lifestyle year-round thanks to the region's 300+ sunny days on average. It is also an additional advantage – the desert air is also believed to have health benefits for those with respiratory issues.
An abundance of Recreation Opportunities: Palm Desert is a paradise and a dream come true for outdoor enthusiasts, with everything from top-notch tennis courts and golf courses to hiking and bike paths. In addition, numerous parks and recreational places may be found around the city, offering a wide range of chances for leisurely pleasures and physical activity.
Cultural and Arts Scene: Despite its desert location, this endowed city is rich in cultural and artistic offerings. Palm Desert hosts several renowned art galleries, theater performances, and music festivals throughout the year. The McCallum Theatre, in particular, attracts top-tier performers and showcases a variety of artistic genres.
The Perfect Retirement Destination: Palm Desert has long been a popular retirement destination and for good reason. The city provides elders with a cozy and secure atmosphere, top-notch healthcare options, retirement communities, and a wide range of social events tailored to meet their needs and interests. The abundance of golf courses and recreational facilities also makes it an ideal place for retirees to enjoy their golden years.
A Great Shopping Experience: Palm Desert has some of the best shopping malls in the region. This makes it the ideal location for a relaxing shopping trip. There are both large stores where you can buy anything you need, as well as smaller shops where you can find the ideal present for your loved ones.
The Cons of Living in Palm Desert:
High Cost of Living: One of the major downsides of living in Palm Desert that is known by many is the relatively high cost of living. Housing prices, in particular, can be very high, especially in upscale neighborhoods. Additionally, the cost of groceries, utilities, and healthcare can be higher compared to other parts of the country. However, it is worth noting that there are options available for different people and their budgets. And here is the good part, the quality of life there can make up the cost of living for many residents.
Seasonal Tourism: Palm Desert is a well-liked tourist destination. As a result of its popularity as a vacation spot, it can lead to increased traffic and crowds. The influx of visitors can sometimes disrupt the tranquillity of the city and make it harder to secure reservations at popular restaurants or book tee times at golf courses. However, this con has a bit of an advantage since residents can also take advantage of seasonal tourism by renting out their properties or finding employment opportunities in the hospitality industry.
Limited Job Market: While this famous California city offers a great quality of life for its residents, the job market can be limited compared to larger cities. The local economy heavily relies on tourism, hospitality, and healthcare sectors. Finding employment in specialized industries or high-paying professions might require traveling to nearby cities like Palm Springs or Indio. However, with the rise of remote work and the increasing number of entrepreneurs in the area, more opportunities are becoming available.
Limited Multicultural Cuisines: Palm Desert is well-known for its premium resorts and retirement homes, which frequently serve a more traditional and conservative audience. As a result of this, the city's food scene mostly concentrates on traditional American foods and might not be as diverse as that of other major cities' ethnic cuisines. While there are a few Mexican, Italian, and Asian restaurants here, the selection may not be as extensive as in larger towns.
Summer Heat: Remember we noted that Palm Desert is a perfect location for sun lovers? While the warm climate is a major attraction for many, the summer heat in Palm Desert can be pretty intense. During the warmer months, outdoor activities may be restricted due to the scorching sun and temperatures that can rise above 100 degrees Fahrenheit. It is, therefore, crucial to take measures; drink plenty of water, and look out for indoor or shaded spaces during the hottest parts of the day. And of course, don't forget to keep your sunscreens close!
Conclusion
Let's sum up this article by saying that Palm Desert presents a unique blend of advantages and disadvantages that can vary depending on personal preferences and lifestyle. Recall that living in Palm Desert offers a desirable lifestyle for those who appreciate a warm climate, natural beauty, and a close-knit community. However, it is important to acknowledge the potential drawbacks such as the cost of living and limited career prospects. It is therefore important to weigh the pros and cons of living in Palm Desert before making the final decision of calling it home.
Written by Oge Miracle; edited by Collins Omaghe
Homes for sale around the Palm Desert Area